Bucharest Architecture Tour
If you like architecture, this is the tour for you! Book now!
TRADITION, MODERNISM, BEAUTY
Buildings of the dadaist architect Marcel Iancu
National Theatre – hated and mutilated by Ceausescu, now in its original, Sombrero livery
Magheru Boulevard – the modernist avenue of Bucharest
Telephone palace – the tallest building in Bucharest for more than 35 years.
Ioanid Garden – arguably, the nicest neighbourhood in Bucharest
In the 150 years since Bucharest has stopped burning to the ground, the architecture of the place usually followed the styles en vogue in the European capitals, with a local touch. French Beux Arts style brought in by the alumni of the great Parisian academy, Art Nouveau, Art Deco, Neo-Romanian together with communist style, form a mix that's both frustrating and intriguing.
Starting from the Jewish Quarter where we'll see the great modernist buildings of Marcel Iancu, we'll walk along Magheru and Calea Victoriei boulevard and admire the slender lines and beautiful decorative elements of Art Deco and Modernist buildings designed by the architects Arghir Culina, Horia Creanga and finish the tour in Romana Square area, where some the most important Neo Romanian buildings are located.
Join this walking tour and you'll find all you need to know about the architecture of Bucharest!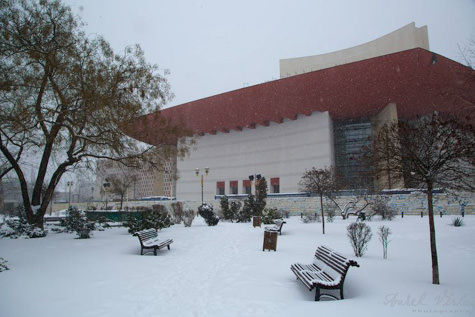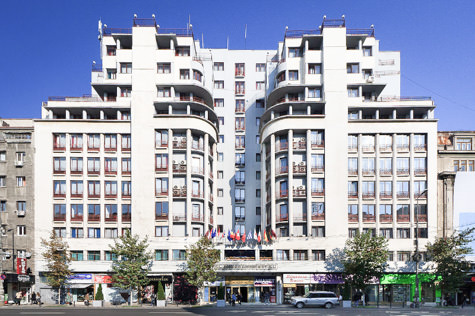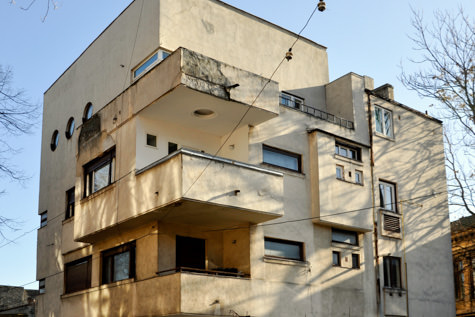 Tour Duration
Three and a half hours
Meeting Place
Starbucks, Hanul lui Manuc
What's not Included
Museum entrance tickets
Food or snacks
Transportation
Groups of 1-2 people
Fixed price per tour: 130 €
Groups of more than 3 people
Price per person: 50 €
Book Now!
The best way to experience a city is to have local friends guiding you. You'll have their full attention, they'll take their time to accommodate your pace and answer all your questions. Prepare for a very nice, pleasant and intimate experience.
Book this tour!