Wine Tasting in the Countryside
Bacchus was born here. That's the truth. Book now!
Wine tasting in the countryside
9-hour private tour of the famous wine region in Romania – Dealu Mare
Hear about the region's wine-making heritage from your knowledgeable tour guide
Catch a glimpse of the old Romanian spirit – explore the beautiful Bellu countryside mansion
Visit two famous wine estates and tour the cellars where fine wines are maturing
Sample 10 types of wines (red, rose and white wines) and hear about the history of the places
Sit down and have a wonderful lunch with homemade regional produce
For hundreds of years one of the most famous wine areas in Europe, Romania has hit hard times during the communist period. Now it goes through a renaissance. Hundreds of wineries reappeared, the old cellars are dusted off, unique old vines are rediscovered and international prizes have started to pour.
Because this is Bucharest step by step, you know we'll have to start by showing you some architectural masterpieces. We just cannot help it, sorry. So, after a road trip of 1-2 hours we'll get to one of the most amazing examples of Romanian country side architectural style, Bellu mansion.
With this out of the way, we'll start drinking. White, red, rose, Pinot, Feteasca, Cabernet, the wine will pour into glasses and smart and knowledgeable oenologs will tell you all there is to know about wines, wine tasting and terroir. And because the truth is at the bottom of the last glass, in 5-6 hours you'll know it.
Statements like "i feel a hint of strawberry and chocolate, with maybe a touch of vanilla" will become natural to you. You'll notice when the Cabernet is too acidic and you'll kill for a bottle of 2007 Pinot Noir.
Your life will never be the same again.
What's Included
Hotel pickup and drop-off
Visit to two wineries
Tastings of 10 varieties of red, white and rose wines specific to Dealu Mare area
Rich lunch provided by hosts – home made by locals
Wine shopping opportunity directly from the winery
What's Not Included
Souvenirs
Additional beverages outside the tasting sessions and lunch
Please note
Note that this tour requires reservations with at least one week in advance to allow for arrangements with the providers of services. Locations and content of the tour may vary according to weather and venue availability. The minimum number participants is 4.
Tour Duration
Full day – around 9 hours
Starting Time
Latest at 9:30
Meeting Place
Hotel pickup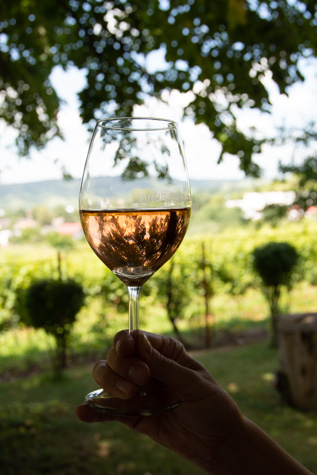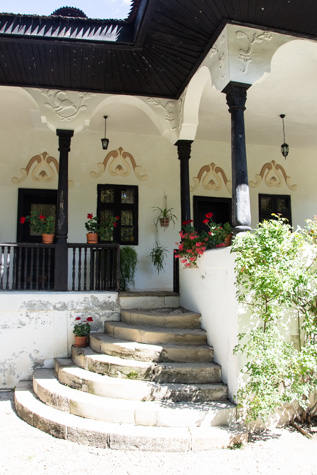 Groups of 4-5 people
Price per person: 125 €
Groups of 6+ people
Price per person: 110 €
Book Now!
The best way to experience a country is to have local friends guiding you. You'll have their full attention, they'll take their time to accommodate your pace and answer all your questions. Prepare for a very nice, pleasant and intimate experience.
Book this tour!